---
Miscellaneous Pictures
These are miscellaneous pictures that don't fit in any of the other albums.
---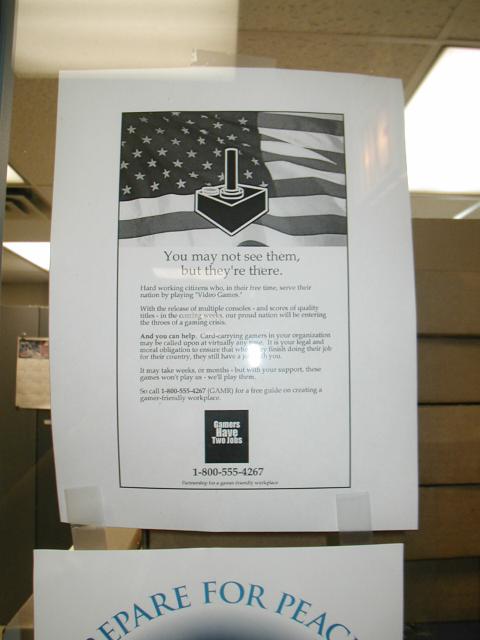 Close up of the sign. They asked people who had put it up at work to send pictures to them.
---
All photographs are available in larger versions. Please contact Brian Sebby, brian@sebby.org, if you would like to get a copy of a particular photo.
Return to sebby.org.
---
Photo album generated by album from Dave's MarginalHacks on Mon Oct 10 20:22:57 2005