---
Doorknocking for Dean in Dubuque, Iowa, January 10, 2004
In mid-January, I once again ventured to Dubuque with fellow DuPage for Dean supporters to get the word out about Gov. Dean. We were surprised to discover when we arrived that Gov. Dean had changed his schedule to hold a rally in Dubuque the day we were there with Vice President Al Gore and Iowa Senator Tom Harkin. At this rally, I finally managed to meet Gov. Dean, and got his autograph and a picture. I also got to shake Vice President Gore's hand.
---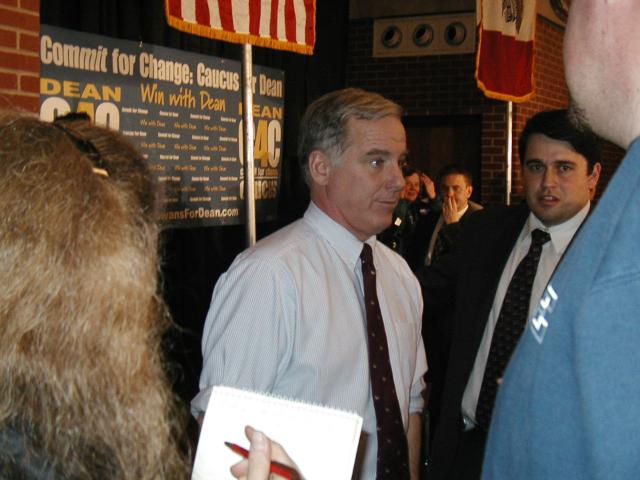 ---
All photographs are available in larger versions. Please contact Brian Sebby, brian@sebby.org, if you would like to get a copy of a particular photo.
Return to sebby.org.
---
Photo album generated by album from Dave's MarginalHacks on Thu Oct 13 14:26:12 2005