---
Nesko's Birthday, October 25, 2003
After leaving Anime Reactor for the day, a group of us went to Gino's East Pizzaria to celebrate my friend Nesko's birthday.
---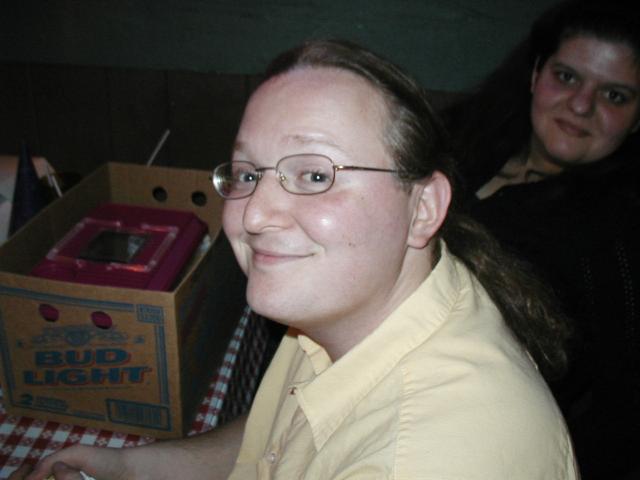 ---
All photographs are available in larger versions. Please contact Brian Sebby, brian@sebby.org, if you would like to get a copy of a particular photo.
Return to sebby.org.
---
Photo album generated by album from Dave's MarginalHacks on Mon Oct 10 20:23:18 2005