---
Gaming at Mike's, April 27, 2002
I am part of a monthly group that gets together to play Dungeons and Dragons. These pictures were taken to help show my parents what I do when "I'm going to Mike's for gaming this weekend."
---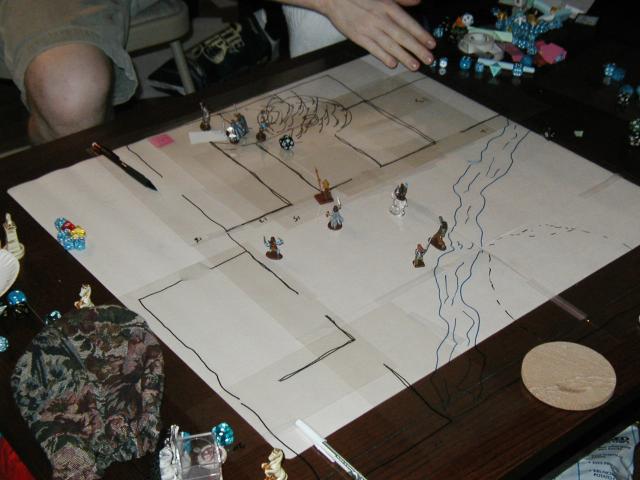 Our party explores a dungeon.
---
All photographs are available in larger versions. Please contact Brian Sebby, brian@sebby.org, if you would like to get a copy of a particular photo.
Return to sebby.org.
---
Photo album generated by album from Dave's MarginalHacks on Mon Oct 10 20:20:56 2005